Osteoconduction and Resorption
Osteoconduction and Resorption
Morpheus™ is a moldable form of the original osteoSPAN™ product. The 1-2mm osteoSPAN granules are suspended in a rapidly absorbing organic binder to facilitate placement and containment of the implant. The binder provides improved intraoperative handling and does not interfere with the osteoconductive properties of the granules. It then rapidly dissolves (within days) revealing the granule's porosity, allowing them to fully participate in the bone remodeling process.
Morpheus extruded
and molded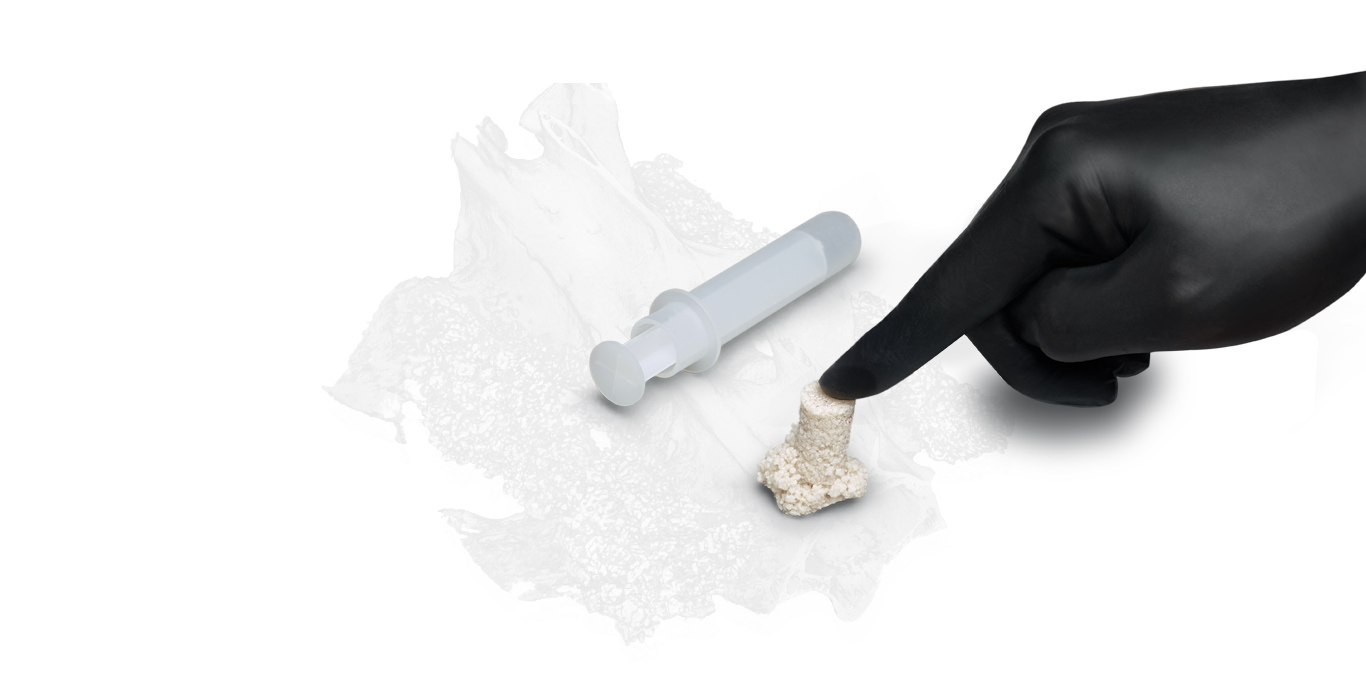 Isometric Micro-CT view
of Morpheus in rabbit
posterolateral spine

Scanning Electron
Microscope-Backscatter
electron (SEM-BSE)
composite of Morpheus
bridging transverse
process
The osteoconduction and resorption of osteoSPAN and Morpheus was evaluated at 6 and 12 weeks in the posterolateral spine and in tibial defects created in skeletally mature rabbits¹. Evaluation was performed by quantitative/qualitative micro-CT, as well as standard light microscopy and SEM-BSE histology. After osteoSPAN or Morpheus is mixed with autograft and implanted next to viable bone, new bone and soft connective tissue grows throughout the interconnected pores when placed in the posterolateral gutter of the spine. By 3 months, osteoclasts resorb the outer calcium phosphate layer, exposing the more rapidly resorbable calcium carbonate, while osteoblasts replace the implant material with additional bone.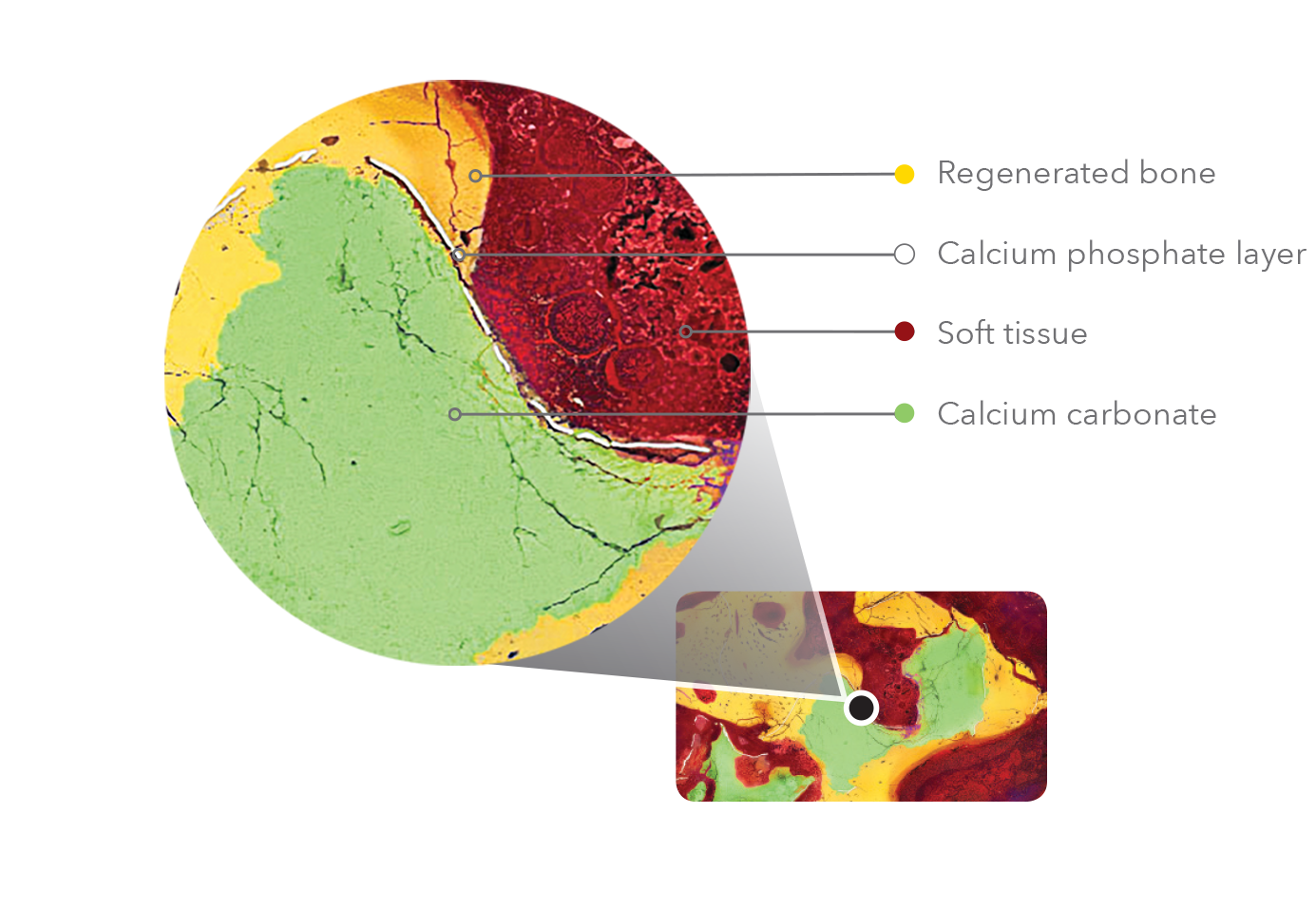 SEM-BSE
(false-colored) image
of Morpheus in a
posterolateral spine
Figure 4 illustrates osteoconduction and resorption of Morpheus at 12 weeks in the posterolateral spine of a skeletally mature rabbit¹. The image is from non-decalcified histology viewed under a scanning electron microscope with backscatter electron emission (SEM-BSE) and colorized. Before resorption occurs, the approximately 4µ thick outer layer of calcium phosphate (white) covers all the surfaces of the osteoSPAN granules. As can be seen in the image, resorption is beginning to occur by 12 weeks. There are intermittent breaches in the layer (ie: near the apex of the wave shaped layer). This has allowed regenerated bone (yellow) to replace a large portion of the calcium carbonate that is underneath the calcium phosphate layer.*
¹ Data on file at Biogennix