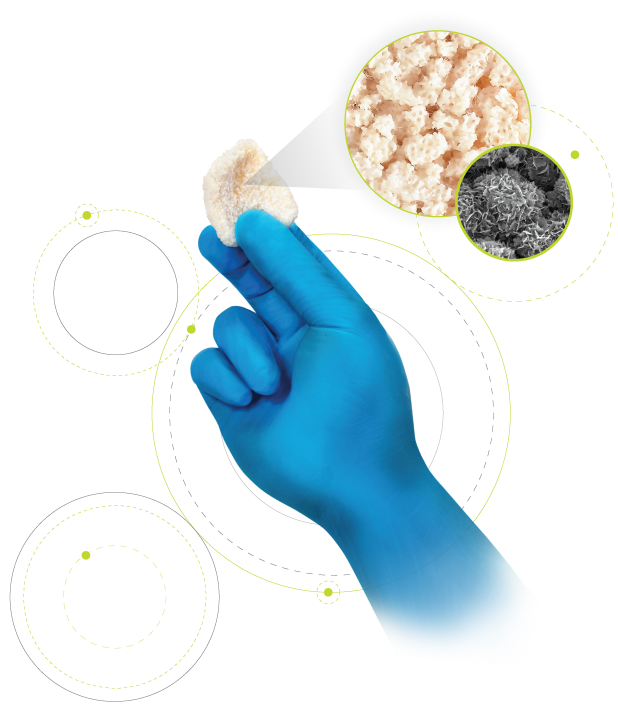 ✓ Nanocrystalline surface technology
✓ High granule density
✓ Maximum moldability
It's everything your surgeons want in a moldable.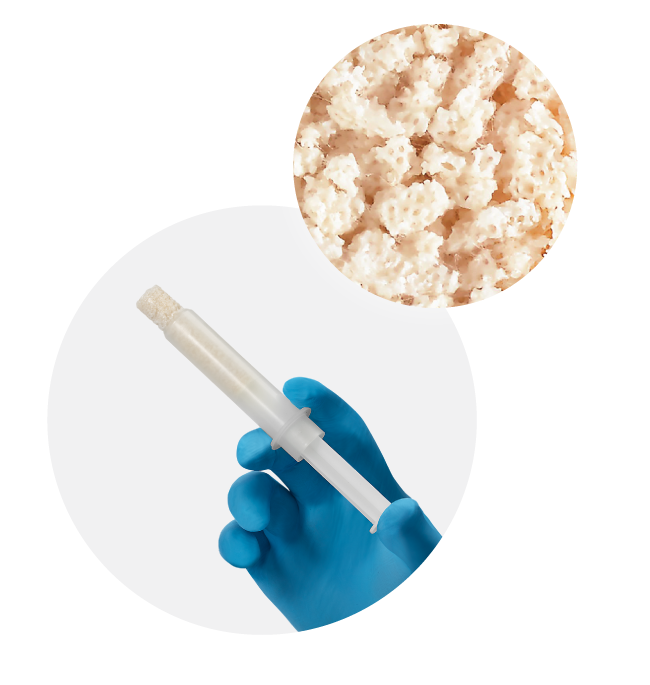 Packed with Cell-Stimulating Granules*
Densely packed with TrelCor® granules to maximize direct contact with bone.
Granules boost healing from the first moment of contact by stimulating cellular processes.1,2
A proprietary binder creates a firm feel that balances moldability with high granule density.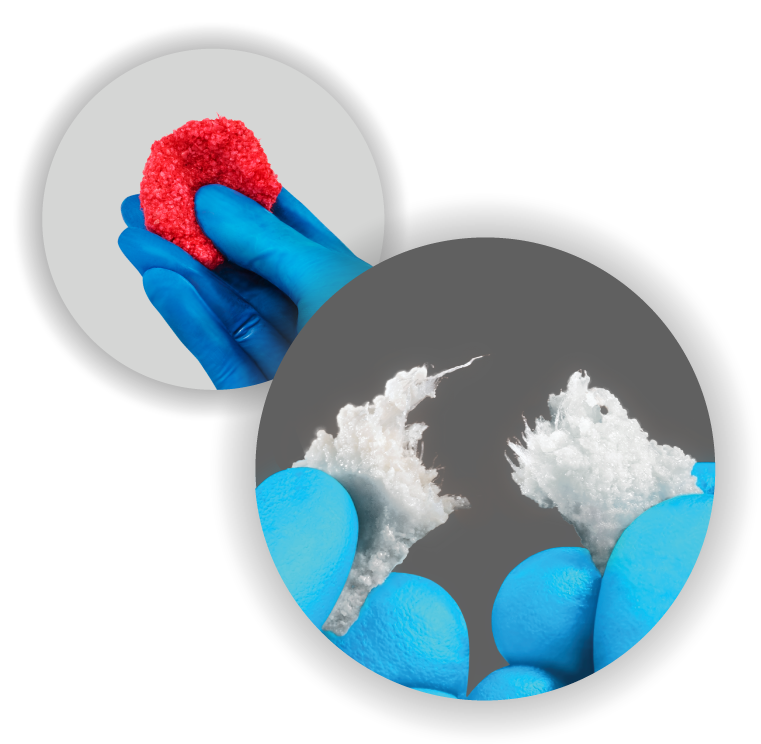 Truly one of the best handling products available.
Easily sculpted and shaped intraoperatively.
Stays where it is placed, even in the presence of irrigation.
Highly-controlled, tactile feel that provides maximum cohesivity and moldability.
Bioactive Technology in Every Granule*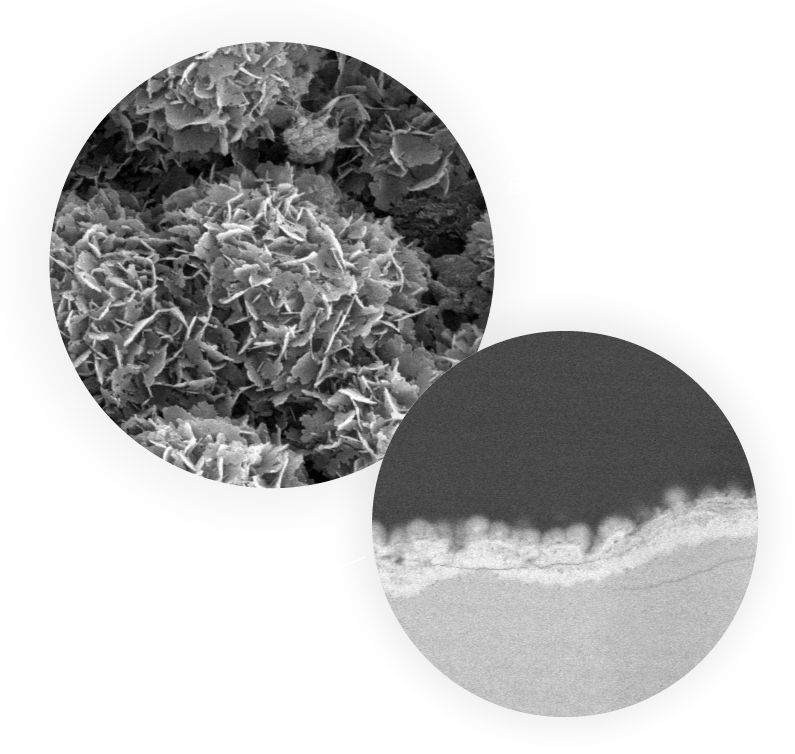 Nanocrystalline surface technology stimulates cellular healing immediately upon contact.1,2
Bone-like HCA surface chemistry means new bone can start forming even faster, as shown by an independent study.2
Designed to resorb at a rate ideal for bone regeneration.
Broaden your portfolio and offer your surgeons trusted technology with
Agilon® Moldable Advanced Synthetic Bone Graft.
*  Data on file.
1. Zhang J. et al. J. of Tissue Eng. And Regen. Med. 11: pp 3273-3283 (2017).
2. Hayashi K. et al. Materials Today Bio. 4: pp. 1-11 (2019).
Trusted experts in bone regeneration.