TrelCor SURFACE STRUCTURE
One of the primary functions of a bone graft material is to provide an osteoconductive surface for new bone formation.  Bone regeneration is a cellular process that involves the interaction of osteoblasts and stem cells with the surface of a bone graft material.  Studies have shown that the bone graft surface structure and morphology can impact how cells interact with a material.
The TrelCor® advanced bone graft material has a nanosized surface structure and morphology that provides an optimal surface for cell attachment and bone formation.  The entire TrelCor surface is covered by nanosized crystals of HCA (hydroxycarbanoapatite).
Scanning electron microscope (SEM) images of the TrelCor nanocrystalline surface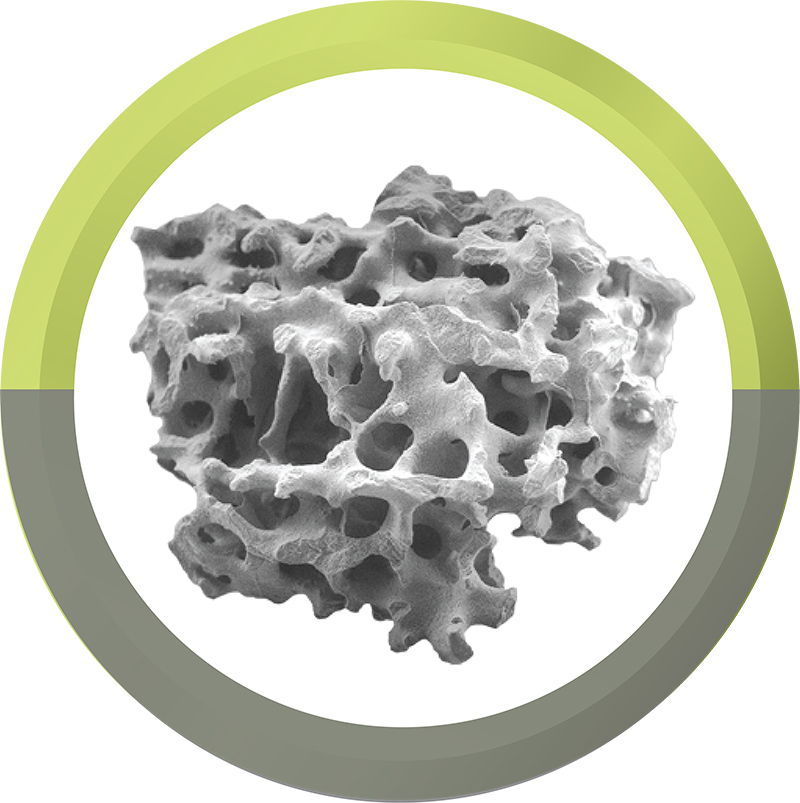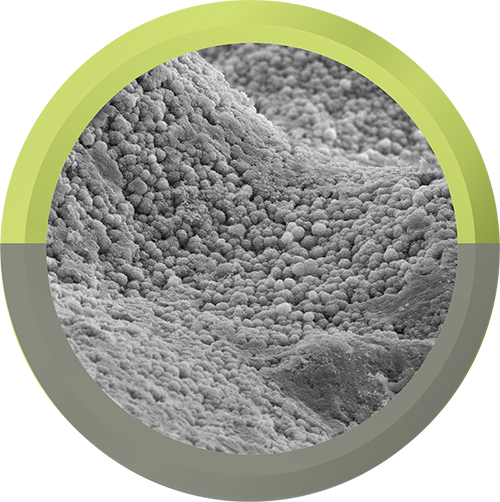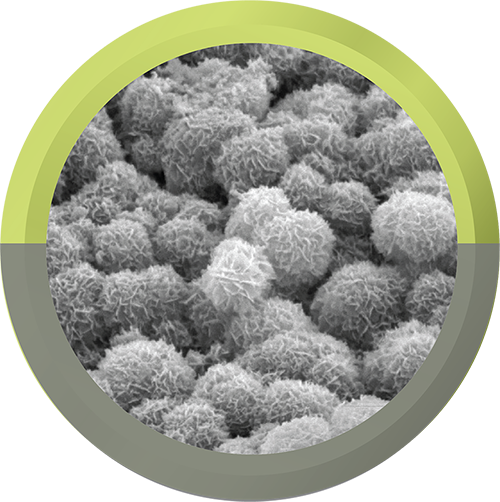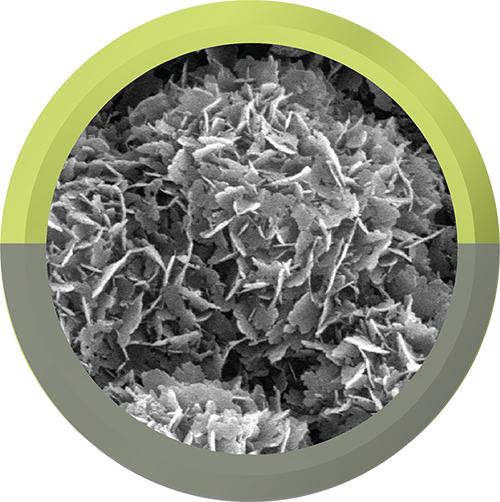 Nanostructured

DIFFERENCE
Nanostructured surfaces have been shown to have a positive effect on bone formation.  In vitro studies have shown that osteoblast cells attaching to nano-materials show increased cell proliferation and function.  Additionally, nanostructured surfaces have also been shown to promote the differentiation of stem cells into osteoblasts.1  The overall effect is an improvement of the bone formation process occurring on the nanostructured surface.2
References
1. Zhang J. et al.  J. of Tissue Eng. And Regen. Med.  11:  pp. 3273-3283 (2017);
2. Duan R. et al.ACS Biomater. Sci. Eng. 4:  pp. 3347-3355 (2018)