Biogennix osteoSPAN Fusion Kits were specifically designed for posterolateral spine fusion. Each kit consists of two porous blocks packaged together for the utmost ease of use.
For over ten years, osteoSPAN Fusion Kits have been favored by surgeons for posteolateral spine fusion for their resistance to compression, super-fast fluid wicking, and continuous trellis structure that bridges the transverse processes with ease.
Beyond ease of use, osteoSPAN Fusion Kits have a composition unlike other synthetics. Their composition was deliberately engineered to allow for finely-tuned, controlled resorption at an optimal rate. This is possible due to its dual-phase chemistry, which consists of a slower resorbing outer surface and a faster resorbing inner core. By controlling the ratio of these two regions, osteoSPAN delivers a variable resorption profile ideal for bone formation.
See for yourself how osteoSPAN compares by requesting a sample today.
Configuration: 6 x 9 x 40mm and 6 x 6 x 40mm blocks
Chemistry: Nanocrystalline hydroxycarbanoapatite (HCA) / calcium carbonate (CC)
Architecture: Biomimetic structure similar to cancellous bone; interconnected porosity
Pore Size: 500 microns (µm)
Resorption Profile: 6-12 months
Storage and Handling: Room temperature, no reconstitution required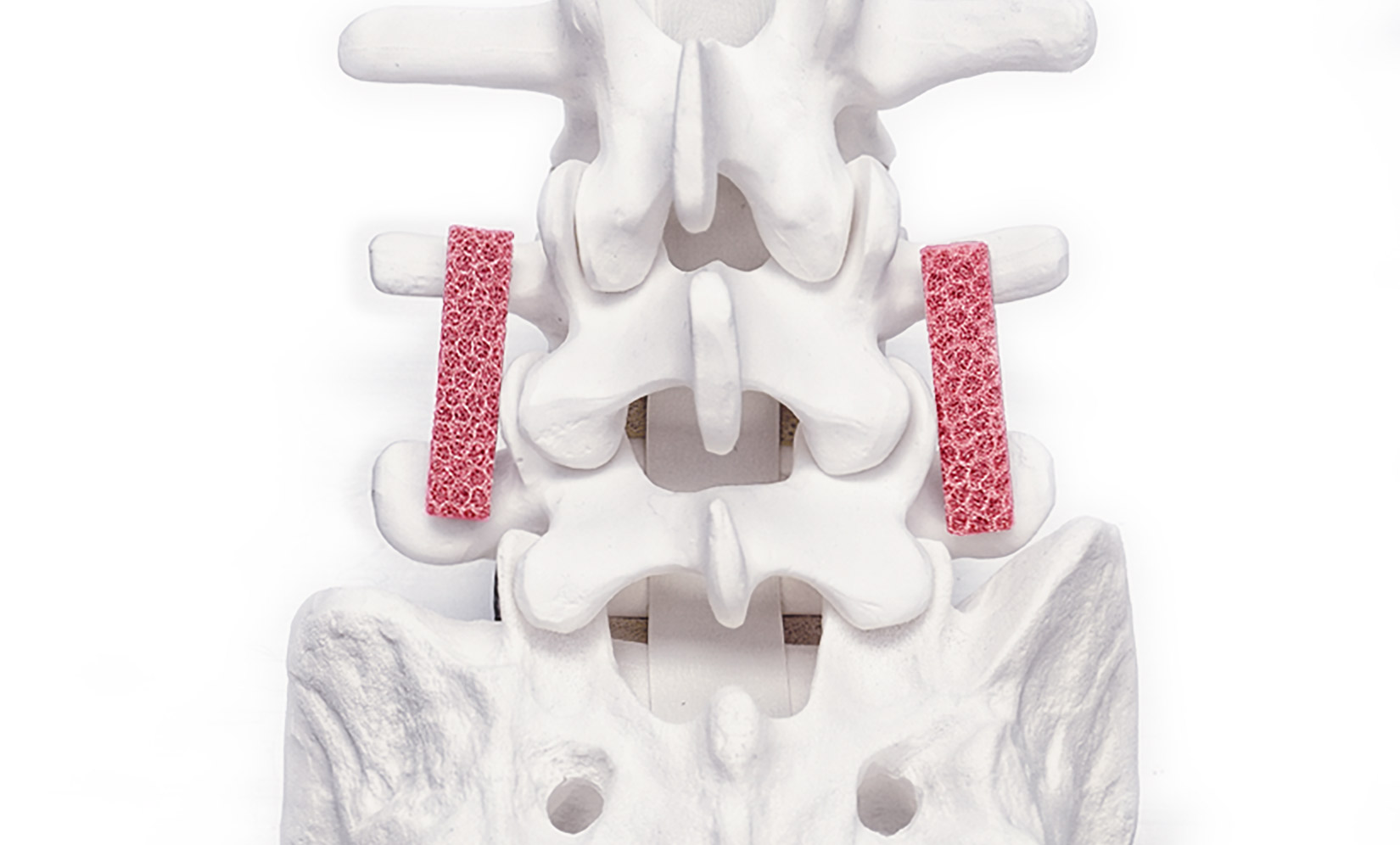 osteoSPAN Fusion Kits provide
a scaffold with continuous
interconnected porosity specifically designed to
bridge the transverse process in
posterolateral spine surgeries.
Fusion kit shown bridging
transverse processes
(highlighted in red)