Biogennix Receives FDA Clearance for Expanded Use of Agilon Moldable Bone Grafting Solution in Spine Procedures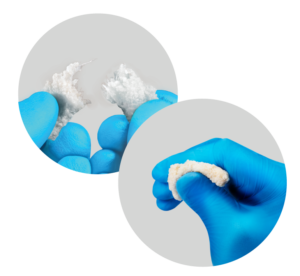 IRVINE, Calif.–(BUSINESS WIRE)–Irvine-based Biogennix, an osteobiologics company that develops, manufactures, and distributes proprietary bone graft products used for bone fusion procedures, today announced that it has received U.S. Food and Drug Administration (FDA) 510(k) clearance for an expanded indication for its Agilon® Moldable bone grafting product.
The expanded indication clears Agilon for use in posterolateral spine procedures when mixed with autograft.
Biogennix designed Agilon to address surgeon demand for a collagen-enhanced product, complementing the company's existing flagship products, Morpheus® and osteoSPAN®. Agilon, which received initial 510(k) marketing clearance last year, contains a high purity, type 1 fibrillar bovine collagen, which provides a site for cell attachment, migration, proliferation, and differentiation. The added collagen also enhances the material handling properties of Agilon.
Agilon is also the latest of Biogennix's products to contain TrelCor® technology, a proprietary material engineered to provide the optimal chemistry and architecture for bone healing. TrelCor technology, which also serves as the foundation for Morpheus and osteoSPAN, mimics human cancellous bone by providing full interconnected porosity within naturally-sourced calcium phosphate/calcium carbonate composite (CP/CC) granules.
"Receiving the spine indication for Agilon is exciting news and enables us to make the product available to spine surgeons throughout the US," said Biogennix V.P. of Sales and Business Development, Scott Bauccio. "Agilon is a superb product with excellent handling properties that we know the spine surgery community wants. Based on the enthusiastic feedback we've received from surgeons and distributors since the product launched last year, we anticipate Agilon to be a significant addition to our product offering for spine procedures."
Biogennix is ramping up national distribution for Agilon, which is available in three optimized sizes: 3cc, 6cc, and 12cc. Agilon requires no hydration prior to use and to date is the only collagen-enhanced synthetic bone graft that comes packaged in an open-barrel syringe, providing the utmost convenience and ease of use for surgeons and OR staff.
Biogennix is a market leader in advanced bone regeneration technologies. Biogennix is headquartered in Irvine, CA where they develop, manufacture, and distribute proprietary technologies used in bone fusion procedures. Biogennix team members are experts in bone graft science who are focused on creating solutions that keep distributors and surgeons on the forefront of bone regeneration. Learn more about us here.